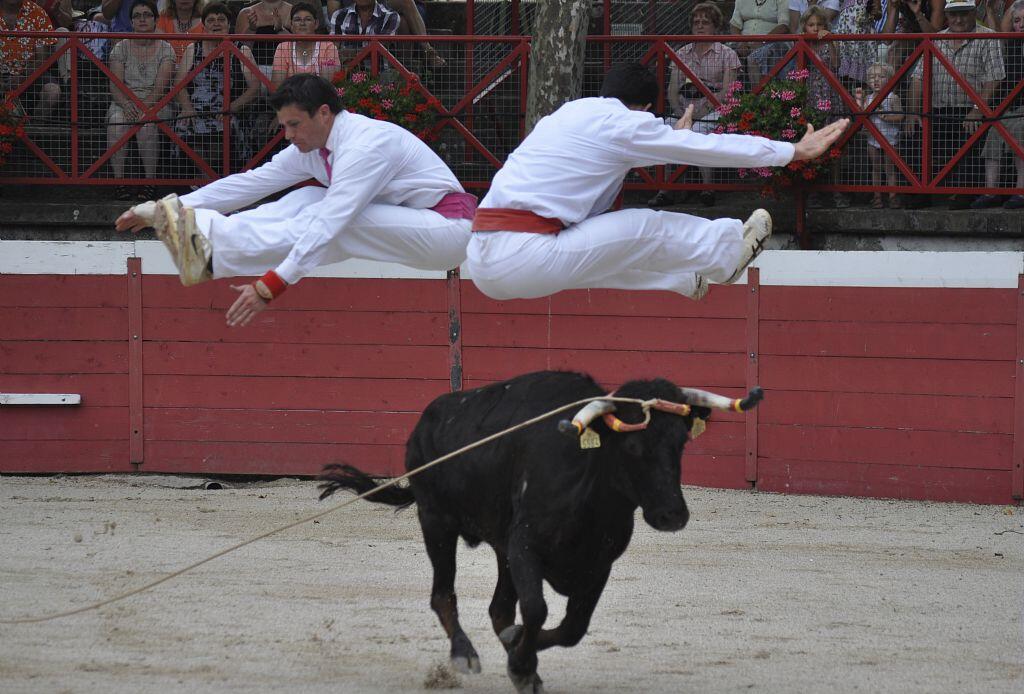 COURSE LANDAISE DE DÉMONSTRATION
Festivals and Events,
Show,
Bullfighting,
Traditions and folklore
in Marciac
Jazz in Marciac et Le Club Taurin de Marciac vous propose une démonstration d'une Course Landaise.

Écarts, sauts, banda... vous retrouverez les codes dune course habituelle !
La différence est sa durée : 2h !
Ganadaria Dargelos
Cuadrilla Lilian Garanx

A 17h, gratuit.