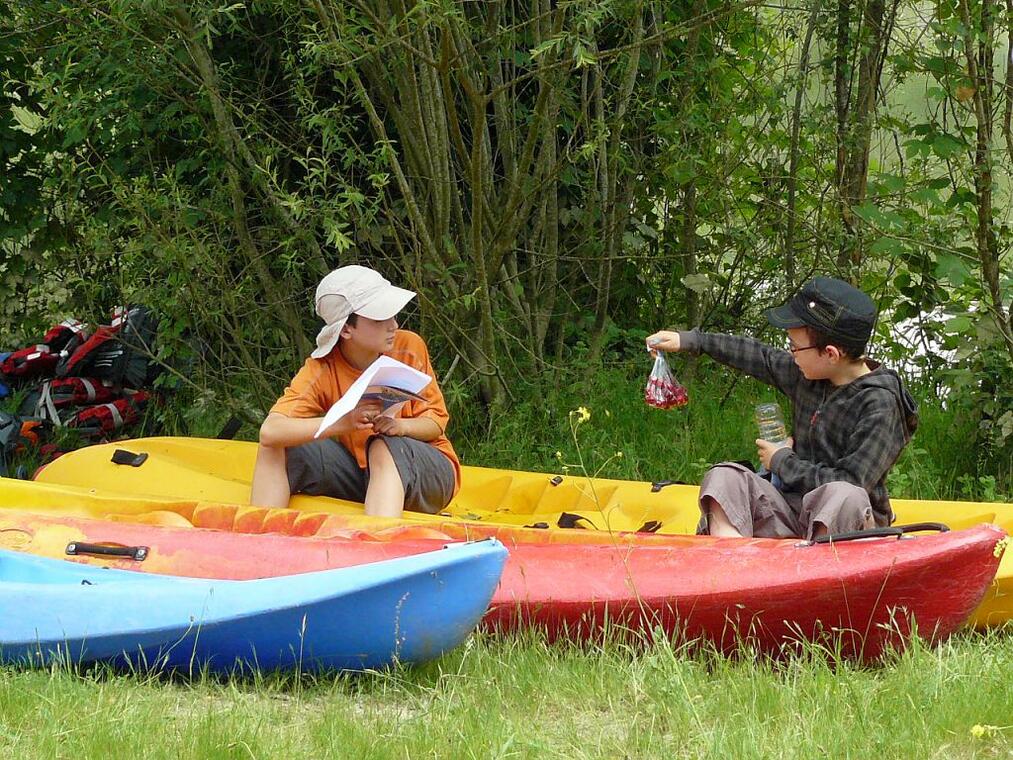 DÉCOUVERTE DE L'ADOUR EN CANOË-KAYAK
Themed tour,
Water sports,
Nature and relaxation,
Sports and recreation
in Jû-Belloc
Deux sorties chaque mercredi :
- de 9h à 12h
- de 13h30 à 16h30

Accompagné de Pierre du Stado tarbais de canoë-kayak, laissez-vous porter au fil de l'eau pour une découverte originale du fleuve Adour et de son écosystème.

Tarif: 10€/personne.
A partir de 8 ans. Savoir bien nager, chaussures fermés pouvant aller dans l'eau.
Réservation obligatoire.
Schedules

Each wednesday from

July 13, 2022

until

August 3, 2022

from 1:30 PM to 4:30 PM and from 9:00 AM to 12:00 PM

On

August 10, 2022

from 1:30 PM to 4:30 PM and from 9:00 AM to 12:00 PM

On

August 17, 2022

from 1:30 PM to 4:30 PM and from 9:00 AM to 12:00 PM

On

August 24, 2022

from 9:00 AM to 12:00 PM and from 1:30 PM to 4:30 PM