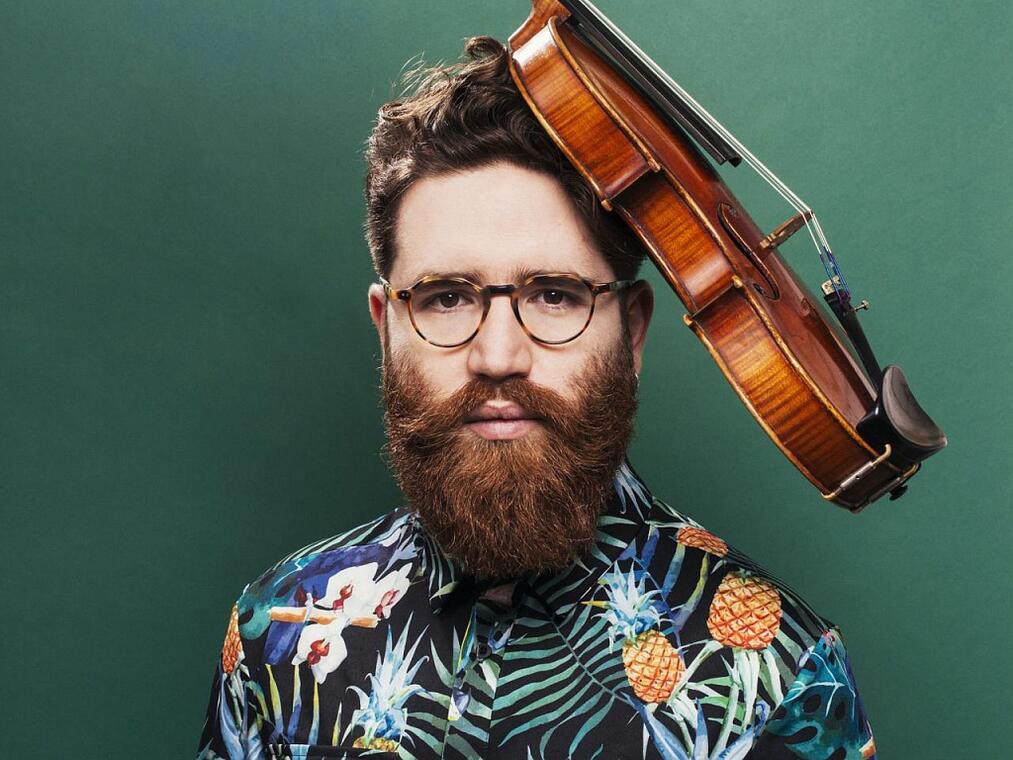 THÉO CECCALDI À L'ASTRADA
Concert, Show, Jazz and blues, Cultural, Music
at Marciac
À 20h30 :

Nous sommes heureux de pouvoir annoncer la date de report du concert de Théo Ceccaldi en Trio pour son hommage à Django Reinhart ! On se rejoint à L'Astrada samedi 10 octobre à 20h30 ! Nous nous organisons pour vous accueillir dans les meilleures conditions.

À partir de compositions originales et de reprises des grands classiques de Django Reinhardt, ce trio à cordes singulier nous embarque vers un jazz de chambre osant l'émotion directe, passant d'un lyrisme échevelé à l'énergie...

À 20h30 :

Nous sommes heureux de pouvoir annoncer la date de report du concert de Théo Ceccaldi en Trio pour son hommage à Django Reinhart ! On se rejoint à L'Astrada samedi 10 octobre à 20h30 ! Nous nous organisons pour vous accueillir dans les meilleures conditions.

À partir de compositions originales et de reprises des grands classiques de Django Reinhardt, ce trio à cordes singulier nous embarque vers un jazz de chambre osant l'émotion directe, passant d'un lyrisme échevelé à l'énergie communicative, empruntant tous les attendus du jazz manouche pour magnifier ses vertus et réactualiser ses codes. Ce concert à L'Astrada sera l'occasion de célébrer la sortie du nouvel album en octobre 2019.

Théo Ceccaldi violon
Valentin Ceccaldi violoncelle
Guillaume Aknine guitare
Equipment

bus parking at 50.00 m
Corner sofa
Car park at 50.00 m

Toilets
Bar

• Le bar L'Apostrophe est ouvert les jours de spectacle de 19h30 à minuit, durant la saison. À L'Apostrophe, on se retrouve entre amis, en famille... et avec les artistes. On savoure des vins et des bières du terroir ainsi que des cocktails faits maison. Un lieu propice pour se détendre au son de nos playlists et partager un moment chaleureux. Situé dans le hall d'entrée de L'Astrada, L'Apostrophe se prête aux échanges, aux rencontres et à la découverte d'artistes exposés régulièrement dans le hall. Nous mettons également à votre disposition des livres et des revues pour un moment 100% détente avant le spectacle.

Amenities

Accessibility

Mobility impaired

• Ascenseur, signalétique, boucle magnétique.
12 €

From 23 € to 25 €

18 €

28 €

From 12 € to 36 €
Schedules

On

October 10, 2020

, at 8:30 PM
Leave a review about Théo Ceccaldi À L'astrada :
Bad

Average

Good

Very good

Excellent
There is no review about Théo Ceccaldi À L'astrada, be the first to leave one !